SAII's monitoring and gating systems are compatible with MR, PET, CT, SPECT and Optical imaging systems. A variety of sensors measure ECG, respiration, temperature, pressure including invasive blood pressure, oxygen saturation and end-tidal CO2 in sedated mice, rats and other animals undergoing imaging examination.
After more than a decade providing MR-compatible systems for medical research primarily for rodents, SA Instruments has expand our product line to include a MR-compatible Multi-parameter Monitoring and Gating System for use with animals larger than rodents. As a result we also can provide new MR-compatible monitoring options for animals larger than rodents for all existing users of the Model 1025 and Model 1030 Monitoring and Gating Systems. Click the new products link on the right for more information. .
Systems provide a continuous monitor of animal physiologic status while generating gate signals to synchronize scanner data acquisition with cardiac and respiratory motion. MR-compatible heater and ventilator options are available to control the temperature and ventilation of mice, rats and larger animals during MR or other imaging procedures. To download our 'Overview' brochure, click here
SA Instruments is the worldwide leader in preclinical monitoring and gating systems. Every major medical school in the world has monitoring and gating systems designed and manufactured in our Stony Brook, NY facility. Many of SAII's customers are shown on the map below.
Mouse normal aorta bright blood acquired with ECG and respiratory gating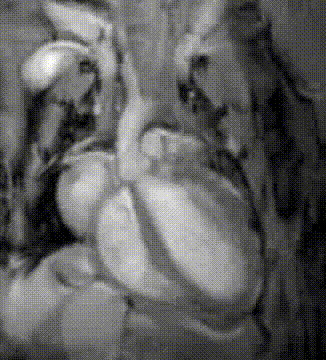 Imaging credits:

Massachusetts General Hospital
Massachusetts Institute of Technology
HMS Martinos Center for Biomedical Imaging
David Sosnovik, MD
George Dai, PhD
Chris Farrar, PhD
Bruce Rosen, MD, PhD